GRANFONDO STRADE BIANCHE
GRANFONDO STRADE BIANCHE
3rd March 2024 – Siena – Tuscany
Included with trip:
The Strade Bianche is a unique Gran Fondo, famous for its hilly, white (unpaved / gravel) roads, the same roads that make up the famous Strade Bianche Pro bike race.

The white gravel, common throughout the picturesque Tuscan countryside, provides the unique character of the race.
As a tour operator for the Strade Bianche, we provide you with the best possible "white roads" experience. Not only do we guarantee your registration to the event, which sells out year after year, you will also have VIP status, up front at the start of this monumental race.

Our staff will take care of your every need. We'll have a program of personalized rides with expert local guides in a group of not more than 15 cyclists, so everyone will be showered with attention and 24h support from our staff.
It will be an unforgettable experience, not only because of the unique character of the roads, but because we'll be bringing our "Dolce Vita" style to Tuscany.

We'll have the chance to visit medieval Siena. Since Tuscany is so well known for its Chianti, Brunello di Montalcino, Vino Nobile di Montepulciano and many other wine varieties, you can be sure we'll drink local wine. We'll dine on Tuscan specialties, like Ribollita (a hearty Tuscan soup) and Bistecca alla Fiorentina (a mouthwatering steak, grilled to perfection)
SERVICES
AND
FACILITIES
> PACKAGE INFO
This is a 4-NIGHT (MINIMUM) PACKAGE: 4 nights in Tuscany (from Thursday 29th February to Monday 4th March 2024) + 3 optional extra nights at Lake Garda.
VIP ENTRY AT THE FRONT OF THE PELOTON, IN THE FIRST GRID (NUMBERS 1-300). We are OFFICIAL TOUR OPERATOR
> ACCOMODATIONS
Overnights in a 4 stars Hotel both in Siena and Lake Garda
> MEALS & GOURMET
Breakfast
Lunch & Dinner in local restaurants, trattorie & osterie or in hotel restaurant
Water and energy drinks, bananas, bars and sandwiches for daily rides.
> CYCLING SERVICES
Guided tours with local guides
Daily rides 7 days a week .
Custom program in terms of lenght & altimetry of the rides.
Daily laundry service for your bike clothing including your free laundry net bag.
Full kit (Jersey + wind vest) brand Sportful x Andiamo Cycling
Water bottles
> PINARELLO RENTAL
During this Tour you can rent our Pinarello Grevil for free. The rental is included in the package
> TRANSFERS
Transfer free with our driver and minivan from and to VERONA airport and from and to FIRENZE airport with prior arrangement. At extra cost we can arrange private transfer to all the major airports of northern Italy (Milano – Venice – Bergamo)
> OPTIONAL EXTRAS
PRIVATE TRANSFER TO MILANO – VENICE AIRPORTS
We can arrange private transfer to all the major airports of northern Italy (Milano – Venice – Bergamo)
SINGLE ROOM
If you would prefer to stay in a single room, please let us know.
MASSAGE
Massage Area with masseur and physiotherapist available with prior arrangement.
Hotel Garden ****
Siena
Hotel Garden is located 2,5 Km from Piazza del Campo, the hearth of Siena City. The Hotel is a charming building surrounded by an eighteenth-century park and distinguished by rose gardens and numerous statues. The charm of Ancient days is fully blended with the most modern services to offer you complete comfort. This is Andiamo Cycling headquarter for our event in Siena.
Enjoy Garda Hotel ****
Peschiera del Garda – Lake Garda
The first and original bike hotel located in the south of Lake Garda & Verona, offering customized services for all cyclo-tourists. 42 rooms and 3 suites come with a wide range of high-quality services in order to provide you with comfort and quality. This is Andiamo Cycling headquarter on Lake Garda
OFFICIAL PINARELLO BIKE RENTAL
---

GREVIL F
Our all-purpose bike that will provide you with comfort and performance on any of our daily rides. 
Year: 2023
Size available: from 43 to 60
Group set: Campagnolo EKAR 1/13 speed, Chainrings 40, Cassette 9 / 42
Saddle: Selle Italia Bobcat
Handlebar & Stem: Most Jaguar XC
Wheels: Fulcrum 500DB C17 disk
Tires: Pirelli p7 32 mm
Garmin Mount: Most iTALON Cockpit for Garmin VIRB, GoPro, Shimano o TomTom Bandit
The Grevil is our all-purpose bike that is perfect for most cyclists, and what most of our guests use. The bike has a market price of 6.000 €

It has relaxed geometry making it a comfortable bike, wider tires and longer wheel base, perfect to handle the cobblestone and rough pavement that we often encounter and lower gearing to tackle our bigger hills.

It's a versatile bike designed for multiple terrains, from road rides to the white (gravel) roads in our area.
---
CYCLING KIT
We will gift you the Andiamo Cycling Kit by famous italian brand Castelli. The full kit will consist of shirt, bibs, hat and wind vest
---
TRANSFER & VAN SUPPORT
We offer a daily van support for all your activities… from the rides, to the transfer from/to restaurants and all the transfer to the extra ride activities. We have a fleet of 4 top level minivan.
DETAILED
PROGRAM
Day 1
Thursday 29th Febraury
We recommend that you arrive and stay at Garda Bike Hotel on 1 March, so that we can get an early start on 2 March for our trip to Tuscany. Otherwise, plan to meet us mid-day in Siena. For those already arrived at Garda Bike Hotel, we'll have a hearty breakfast and then grab our bags and bikes and transfer by our luxury van to Siena, with an approximate travel time of 3 hours. Once we check in to our hotel, we'll go for a short ride with our private guide, giving us the chance to test our bikes, and make any final adjustments. We'll get back early enough to get ready for an intimate dinner.
Day 2
Friday 1st March
We'll scout out the roads of the Gran Fondo, a twisty and undulating course, with no long climbs but with punchy hills, especially on the unpaved parts. We'll ride at an easy pace to enjoy the beautiful short route with its hills and ancient buildings, as well as stop for photos and get familiar with the challenging climbs. We will be supported by our local guide, plus a van and our driver/mechanic. We'll also stop for lunch long the way. Late afternoon, we'll head to a beautiful wine estate, where we'll have a wine tasting of the classic Chianti and Sangiovese wines of this region, along with a true farm to table dinner, with local and regional products.
Day 3
Saturday 2nd March
After breakfast, we'll have an optional pleasant morning ride in the hills around Siena, while the pro race is being fought nearby. After lunch we'll watch the arrival of the pro's in Siena city center. This evening, we'll dine together and review our plans for the next day's Gran Fondo including a review of the itinerary, and meeting points.
Day 4
Sunday 3rd March
This is the day of our "Gran Fondo Strade Bianche." Riders can choose between two routes – a long course of 142.5km, featuring 54.7km of gravel, or a shorter option at 86.8km with 21.6km of white roads. You will be up front leading the way for the peloton, astride a Pinarello Grevil. After completing the Granfondo, we'll enjoy a well-earned lunch, and share our ride triumphs and experiences. In the evening, we'll celebrate together with a gourmet experience by a local butcher, where you can eat one of the most famous Italian dishes, Bistecca alla Fiorentina, a nice big juicy steak from the famous Chianina breed of cattle.
Day 5
Monday 4th March
After breakfast, we'll return to Garda Bike Hotel, and make any transfers.
.
Because this package has so many variables and options available, please contact us with some ideas of the nights you would like to spend, and we will quickly supply you with your own custom package and prices.

10% discount is provided to all our Garda Bike Hotel or Andiamo Cycling returning customers

Ask us for an offer for this amazing event here: info@andiamocycling.com
UPGRADE
AND
CUSTOMISE
> SINGLE ROOM
If you would prefer to stay in a single room, please let us know.
> TRANSFER
Transfer from/to Milano, Venezia, or the other major airport of norterhn italy to Lake Garda or Dolomites on requests. (not included)
---
Federica
booking manager
---
Silvia
booking manager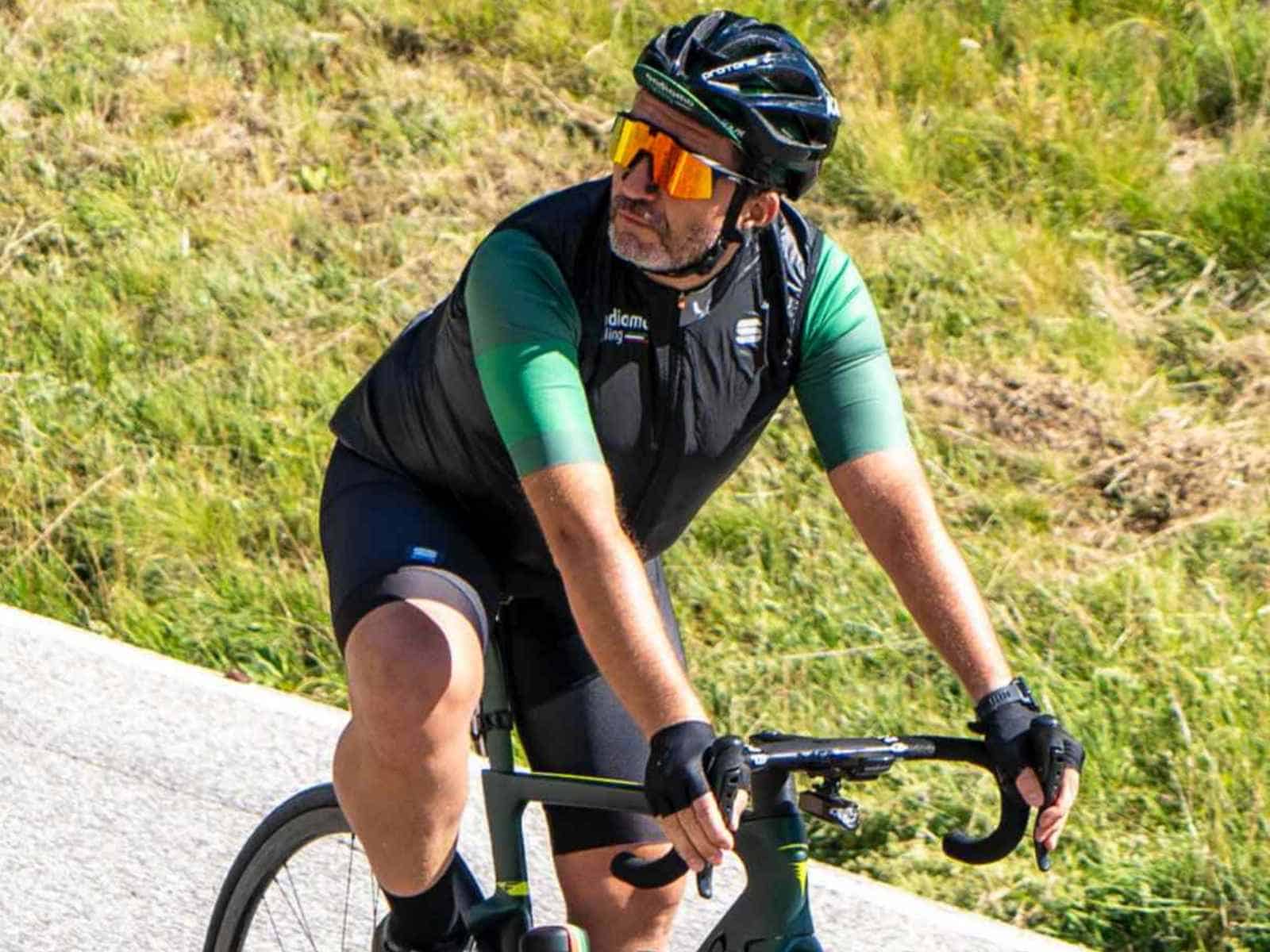 ---
Nicola
Guide & bike manager
---
Davide
Head guide
---
Simone
Guide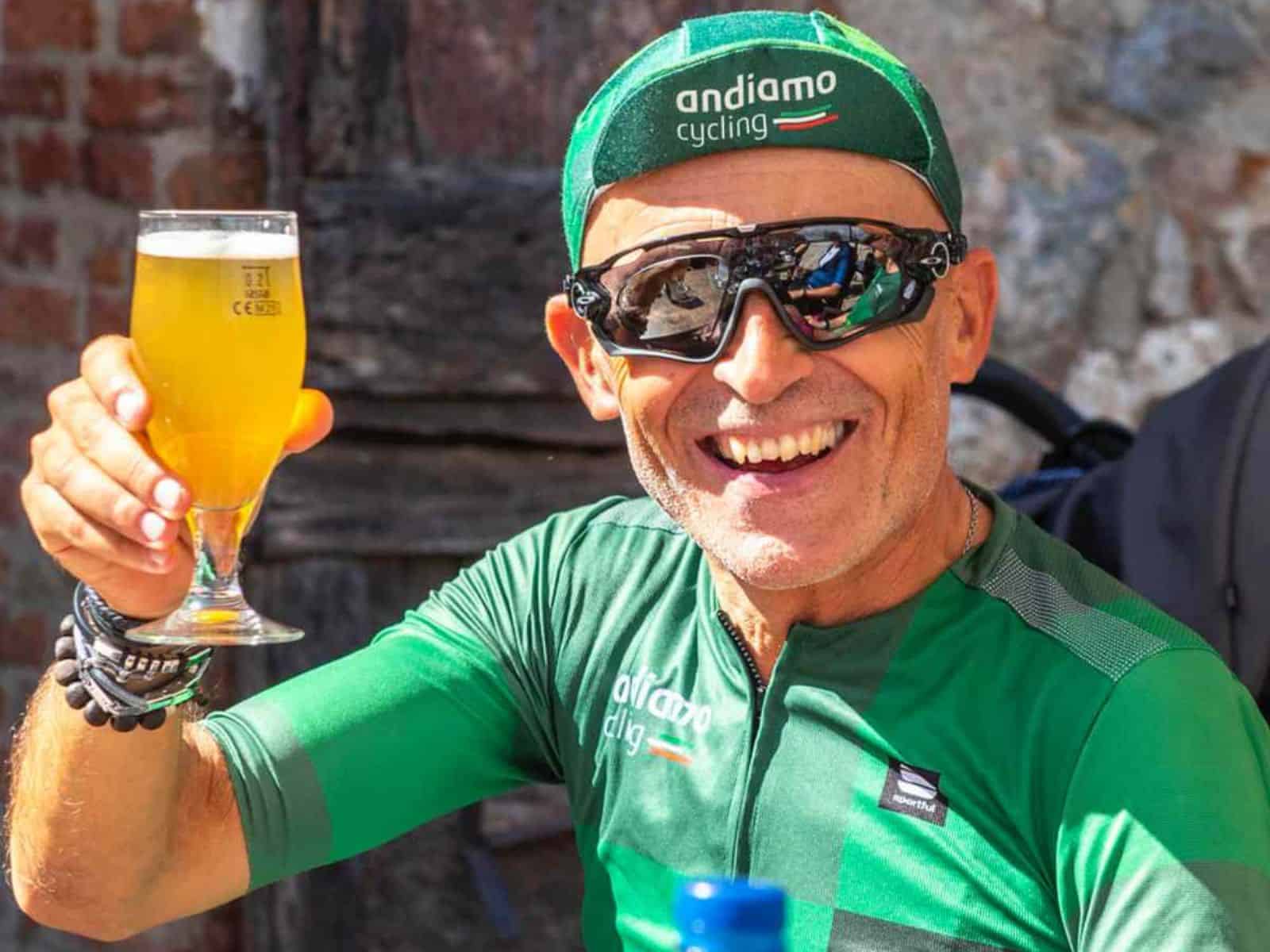 ---
Daniele
Guide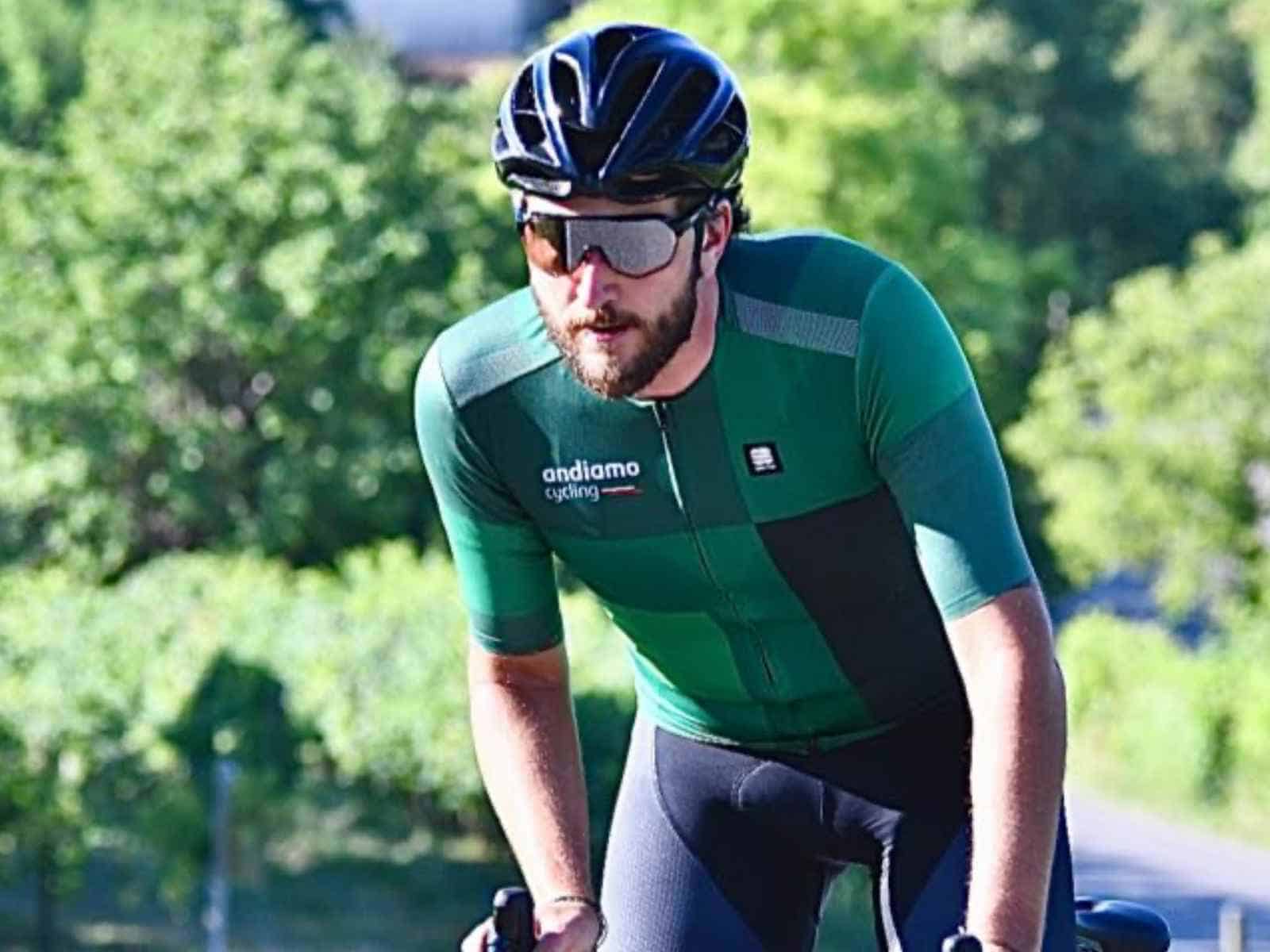 ---
Alberto
Guide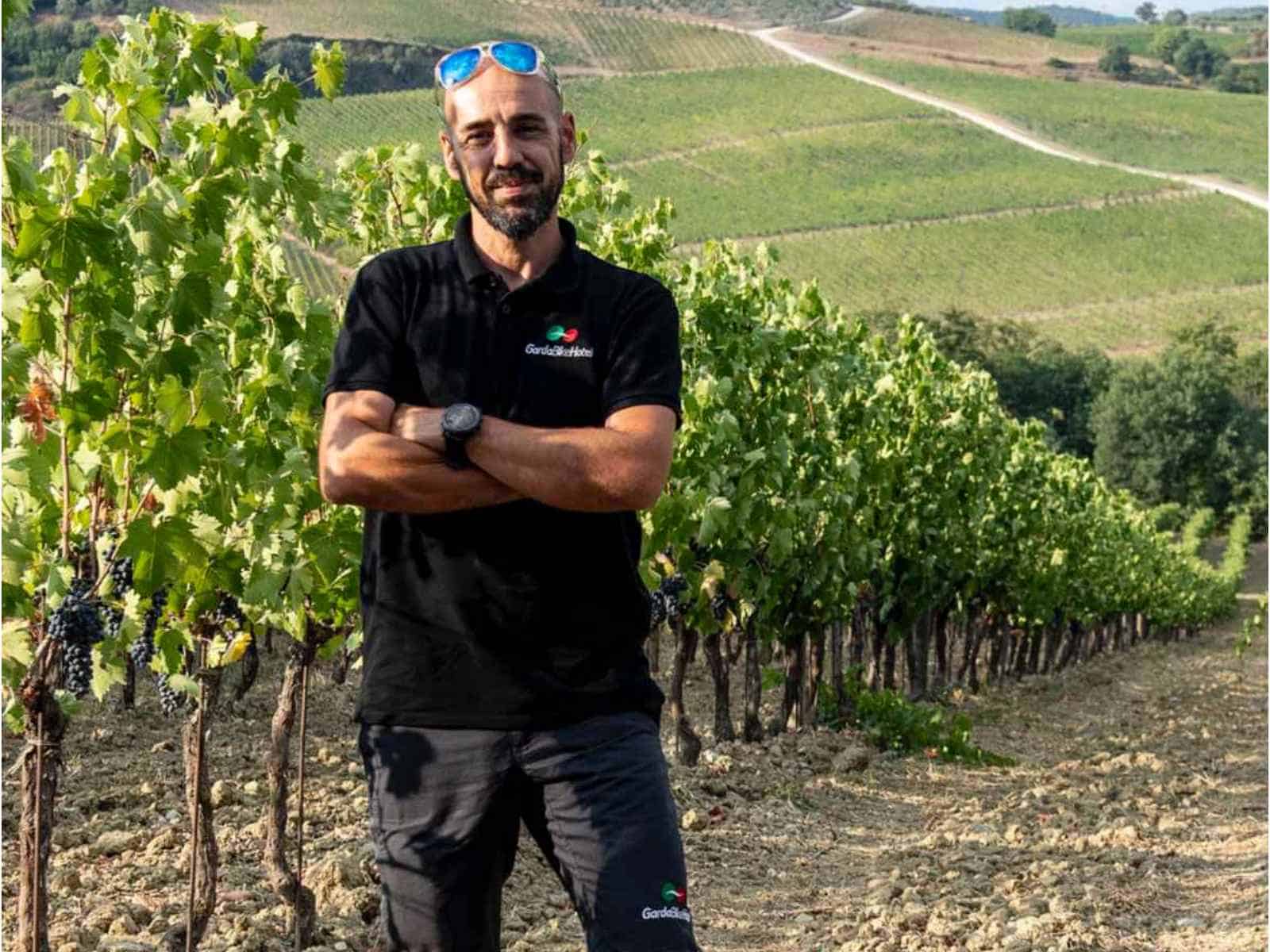 ---
Stefano
Driver & mechanic